Auto One Glass & Accessories of Berkley, MI
We are a full service automotive accessories and auto glass repair facility in Berkley, Michigan. Our auto service center provides professional windshield replacement and auto glass repair, auto detailing, car and truck paint and protection, and window tinting. We also sell and install a complete line of high quality auto products that includes remote starters and car alarms, sunroofs, tonneau covers, trailer hitches, and cargo carriers.
Each auto glass repair and replacement expert is focused on making your experience a positive one. We accept all major credit cards and do everything possible to make your insurance claim hassle free.
Need Windshield Repair in the Berkley Area?
Auto One has the best windshield replacement and auto glass repair in the area. We'll process all the insurance paperwork.
Our Berkley Auto One store and repair center services the following areas: Clawson, Beverly Hills, Lathrup Village, Southfield, Franklin, Huntington Woods, Oak Park, and Birmingham
Call our Berkley service center today to schedule your service appointment.
Address: 3080 W 11 Mile Road, Berkley, MI 48072
Phone: 248-543-6600
Fax: 248-543-9751
Email: berkley@autooneinc.com
Hours: M-F 9 a.m. - 6 p.m. and Sat 9 a.m. - 3 p.m.
Auto One Berkley Additional Products and Services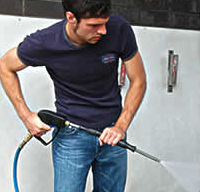 When you need auto detailing, trust your car, truck or SUV to Auto One Berkley. Commercial accounts welcome.
Reconditioning
Smoke & Odor Removal
Overspray and Tar Removal
Food Spills, Body Fluids, and Odors
Water Damage