Rust Proofing and Car Protection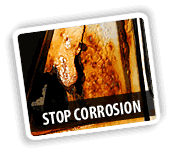 Few companies have been providing rust proofing and car protection as long as Auto One. Our corrosion inhibitor and undercoating are warranted against the formation of rust on your car or truck. If rust forms on your vehicle after the auto undercoating, bring it back to Auto One for warranted repair work. Free to you.
In addition to rust proofing and protection, Auto One also offers spray-on bed liners for your truck bed, paint protection to preserve your cars finish, and interior barrier to protect your car's upholstery.