Auto One Glass & Accessories of Brighton, MI
We are a full service automotive accessories and auto glass repair facility in Brighton, Michigan. Our auto service center provides professional windshield replacement and auto glass repair, auto detailing, car and truck paint and protection, and window tinting. We also sell and install a complete line of high quality auto products that includes remote starters and car alarms, sunroofs, tonneau covers, and cargo carriers.
Each auto glass repair and replacement expert is focused on making your experience a positive one. We accepted by all major credit cards and do everything possible to make your insurance claim hassle free.
Need Mobile Windshield Repair in the Brighton Area?
Auto One has the best mobile service in the windshield replacement and auto glass repair industry. If our store is not close by, or for convenience, we will dispatch our mobile crew to handle any glass repairs to your car right at your home or work. No hassle and we'll handle all the insurance paperwork just like we do for in store repairs.
Call our Brighton service center today to schedule your service appointment.
Address: 9981 E Grand River, Brighton, MI 48116
Phone: 810-227-2808
Fax: 810-227-0049
Email: brighton@autooneinc.com
Hours: M-F 8 a.m. - 6 p.m. and Sat 9 a.m. - 3 p.m.
Our Brighton Auto One store and repair center services the following areas: Hamburg, Lakeland, Milford, New Hudson, Pinckney, South Lyon, Whitmore Lake, Stockbridge, Ann Arbor
Auto One Brighton Auto Accessories and Services
Rust Proofing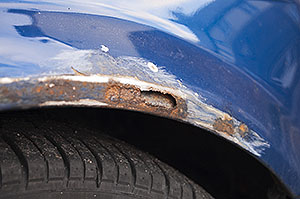 Michigan winters are brutal on cars and trucks. Sand, salt, and water attack your car's frame half of the year. Protect your investment with rust proofing from Auto One of Brighton. We have a full-size car and truck lift giving us easy access to your car's undercarriage. Our professional protection team has easy access to apply the rust proofing with our full size car and truck lift. Prevent rust before it starts with rust proofing from Auto One.
Trailer Hitches and Accessories
Trailer hitches have become a must-have item for vehicles of every size (cars, trucks and SUVs). If your automobile didn't come from the factory with a hitch, bring it to Auto One. We are an authorized retailer for Draw-tite and Curt hitch products. Auto One Brighton also has all the hitch accessories and wiring you'll need. Our expert twelve volt electricians can update your truck's wiring to connect to your trailer.
Car Audio
Want the cutting edge in car audio technology (ipod integration, bluetooth mobile phone connectivity)? Call Auto One in Brighton, Michigan. We are your local car audio experts and authorized dealers for Pioneer car audio systems. When you want to feel the sound, you need a new car stereo system from Auto One.
Authorized Jason Truck Caps Dealer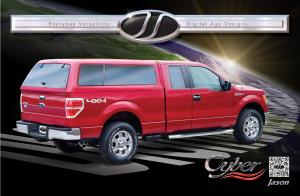 When you need truck caps and lids, visit your local Auto One of Brighton. We are an authorized Jason Truck Caps Dealer. Caps, tonneau covers, or Jason Caps work-force, visit Auto One for all your truck accessories needs.
Auto One Corporate Headquarters and Training Center
In addition to being a windshield replacement and auto accessories super store, Auto One Brighton is also the home of the Auto One Corporate Headquarters and Training Center.
If you are interested in becoming an Auto One franchise or adding any of our product lines to your existing business, please complete the franchise request form and our representative will contact you with additional information.