Auto One Glass & Accessories of Madison Heights, MI
We are a full service automotive accessories and auto glass repair facility in Madison Heights, Michigan.
Windshield Replacement and Repair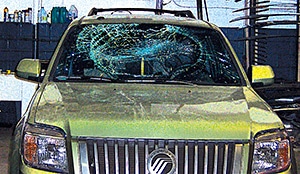 Our auto service center provides professional windshield replacement and auto glass repair. Our auto glass repair and replacement experts are focused on providing you with a positive, hassle free, windshield replacement experience. We are accepted by all major credit cards.
Auto Accessories and Electronics
We also sell and install a complete line of high quality auto products that includes remote starters and car alarms, tonneau covers, trailer hitches, auto detailing, rust proofing, and window tinting.
Call our Madison Heights service center today to schedule your service appointment.
Address: 314 East 14 Mile Road, Madison Heights, MI 48071
Phone: 248-588-7031
Fax: 248-589-9144
Email: madisonheights@autooneinc.com
Hours: M-F 7:30 a.m. - 5:30 p.m. and Sat 7 a.m. - 1 p.m.
Need Windshield Replacement in Madison Heights, Michigan?
Our Madison Heights Auto One store and repair center services the following areas: Centerline, Pleasant Ridge, Royal Oak, Troy, South Sterling Heights, Macomb, Warren, Ferndale, Hazel Park, North Detroit
Auto One Madison Heights Additional Products and Services
Specialized Auto Services
With 100 years of combined experience, Auto One Madison Heights is your local experts for auto glass, car accessories and vehicle electronics.
Full line of auto detailing services including motorcycles and boats
Repair and replacement of window regulators and door actuators
Repair and replacement of factory sunroofs
Complete vehicle rust proofing and protective services
Water Damage
When your car, truck or SUV is damaged by water time is important. Our auto detailing team has the experience and technology to get the water out of your car before mold and mildew can get in.
If your home is damaged by water, contact our sister company Anytime Restoration Services. We provide 24/7 emergency services, 365 days per year for water, fire and mold damage
.